Hey hello!
We've decided to accept voice messages from listeners for all future episodes. Our show is all about discussions and we try to invite people who seemed to be interested in our month's game to the show, but we figured, maybe some people don't want to be present for the whole recording, but still have something to contribute.
So, if you want to share your opinion, experience or trivia about the game we're going to cover in an upcoming episode, we're now accepting voice messages.
Simply record your message and e-mail it to us. Our address is:

.

Hi there!
For January we really wanted to feature a big open-world RPG, as we've never had one of those with the club. We went over to the suggestion forums, where there's a great RPG thread with many awesome suggestions (you can find the link down below). One game in particular seemed to stand out: Wasteland. Directed by Brian Fargo, developed by Interplay and published by Electronic Arts in 1988, this game in many ways is the precursor to Fallout, so it seemed interesting to check it out and see where it all began for this franchise.
Sadly our regular co-host Florian ("rnlf") couldn't make it this episode. Joining host Martijn ("Tijn") are returning DGC member Tyler ("corgibuttz") and also none other than Marcus Graham ("djWHEAT"). Martijn & Tyler are both new to the game, but Marcus has been playing it since he's 11 years old, so he can tell us all about the cool stuff that this game has to offer!
[ download mp3 ] (99 mins, 80 MB)
RELEVANT LINKS:
* RPG suggestion thread on our forums
* In-depth history of the Wasteland project, by the Digital Antiquarian
* Soundtrack for Wasteland 2013 by Edwin Montgomery

Hello DOS people!
We're a little behind schedule, but remember last December? We featured no less than six games that month! Because we had received a bunch of suggestions for smaller games, we decided to pick a few and play them all in a single month. The games we played were:
* Ugh!
* Bolo Ball
* Micro's Dilemma II
* Lode Runner
* Alley Cat
* MinerVGA
Hosting this episode is Florian ("rnlf") for a change, joined by Martijn ("Tijn"), Jozef ("jozy"), Mike ("toasty"), Philipp ("derphilipp"), and a brand new member: Tim ("Spacefarer").
We tried to take about 15 minutes per game. We considered talking about each one for two hours, but we're running late as we are, haha.
[ download mp3 ] (100 mins, 81 MB)
Hi everyone,
UPDATE: In an update on Kickstarter, David Murray has let us know that his new DOS game Planet X3 will only become available for digital download once all of the boxed copies have been shipped to the backers. Since this will likely take a few weeks/months, we won't feature Planet X3 in February, as the game is simply not available for purchase. The game will be available later this year and that is when we'll feature the game then. This means that in February we'll go with our original plan of playing 1988's surgery simulator Life & Death.
Original post:

Hey hey hey!
In November we featured the amazing Master of Orion 2, as suggested by our trusty co-host Florian. He's been wanting us to play this one ever since we started DOS Game Club, so we're very excited to finally talk about one of his favourite games.
Joining hosts Martijn ("Tijn") and Florian ("rnlf") for this episode are Jozef ("jozy"), who was previously on the Monkey Island episode, and also Ynze ("bitrot") who is joining for the first time.
Enjoy!
[ download mp3 ] (131 mins, 106 MB)
RELEVANT LINKS:
* Free download of "Star Lord", prototype of what eventually became the first Master of Orion game
* Soundtrack of Master of Orion 2 on YouTube, with a comment by the original composer Laura Barrett
* Master of Orion 2 strategy guide, including some great tips for getting started and how to design effective custom races
Dear DOS fans,
Thank you all for an amazing year! We hope you all have a lovely christmas and a happy new year!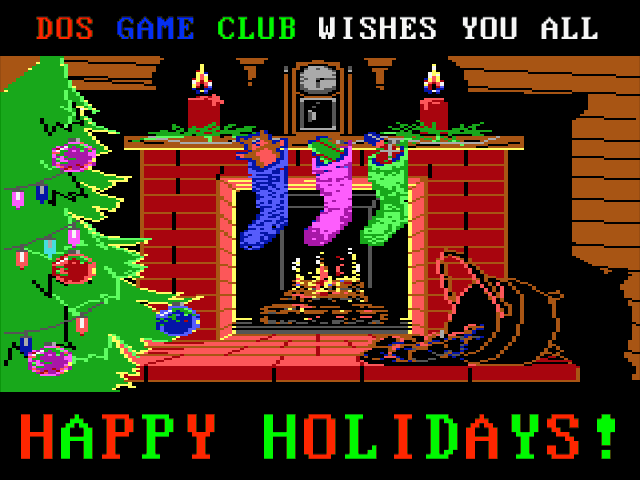 - Florian & Martijn